Bike details: 1982 Yamaha YZ490 j ,
fitted with 465 rear end to make it eligible for twin shock class,
: New chain and sprockets 
: New rear mudguard since picture
: New side panels to go with bike
: full set of replacement cables
Really nice original & genuine bike
Looking for  £2500 / euro equivalent or px for 250 Macio/Husky Twin Shock
Phone
00353 86 3858352
email: alanpkitchens@gmail.com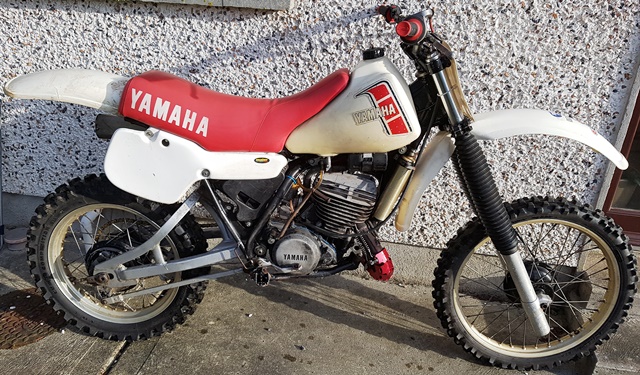 For Sale -
Suzuki Scrambler Front Forks

Unsure of precise model - ?1970's- see photos - alloy top yoke, steel bottom yoke. One leg has wheel spindle clamp, other leg has no clamp, but has lug for brake plate - see below:

One of handlebar clamp bolts has been (poorly) drilled out, slight corrosion on sliders, generally straight and sound but clearly need renovation - £20

Tel Rodger 02891465409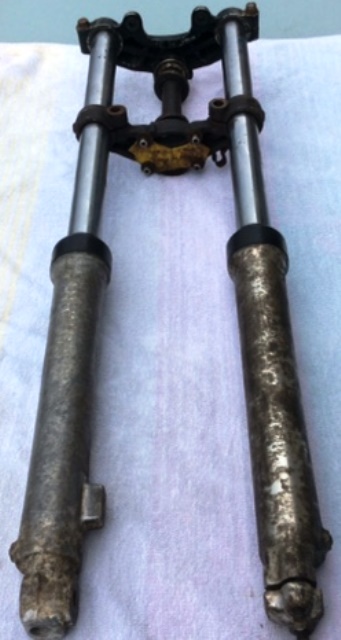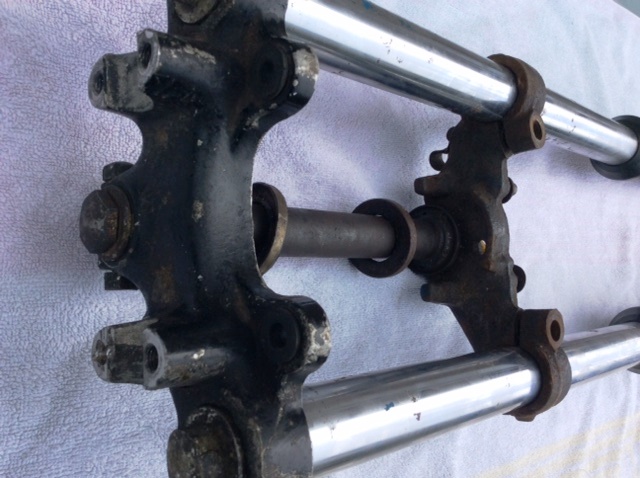 For Sale

Honda XR 70R For sale.
1999, very good condition,
3 speed semi-automatic,
great learner bike or collectors bike.
Just Serviced.
£800.
07866265429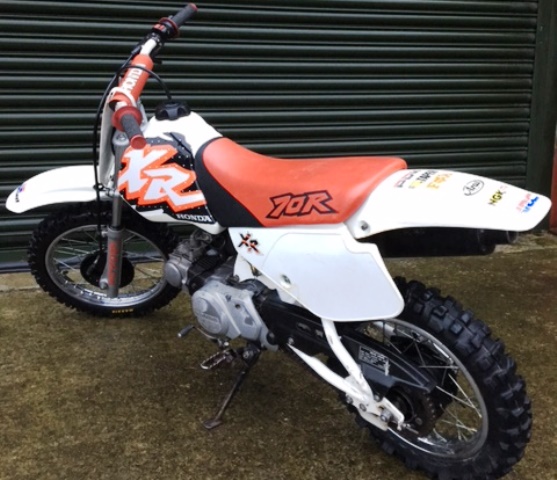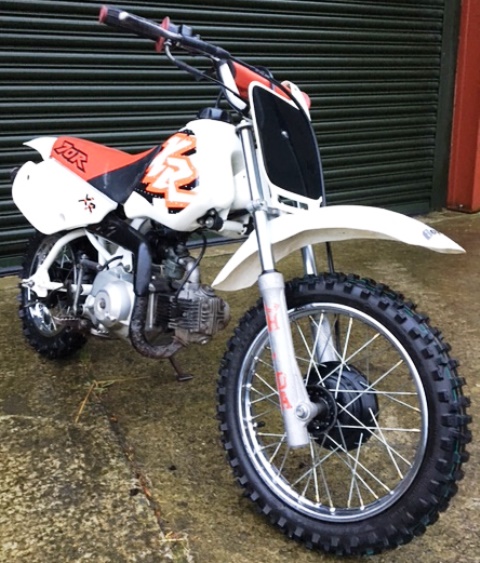 FOR SALE
Recent engine rebuild.
Good clean bike ready to race.
Call for more details.
Gavin 07554445231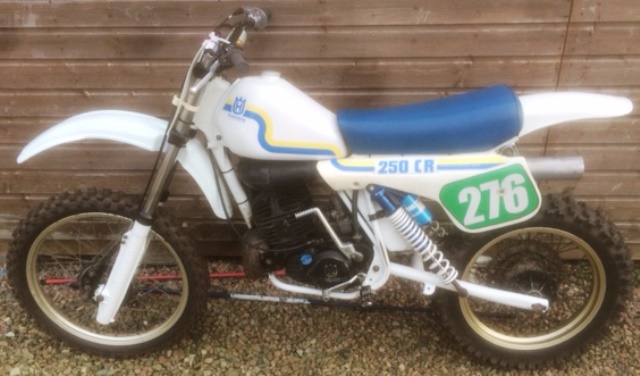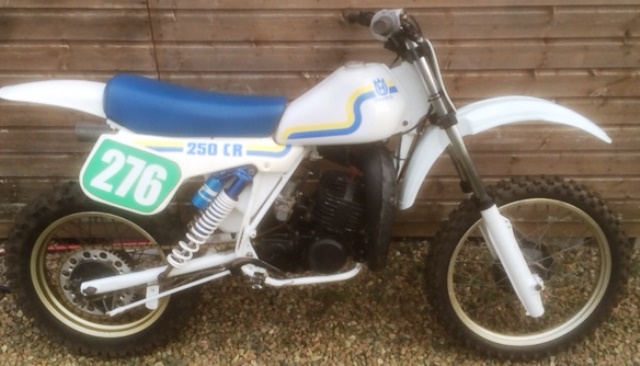 For Sale
1974 (approx) leather scott mx jeans
if anyone would be interested.
See photograph.
They have been in storage for over 40 years.
Zip would need attention or replaced.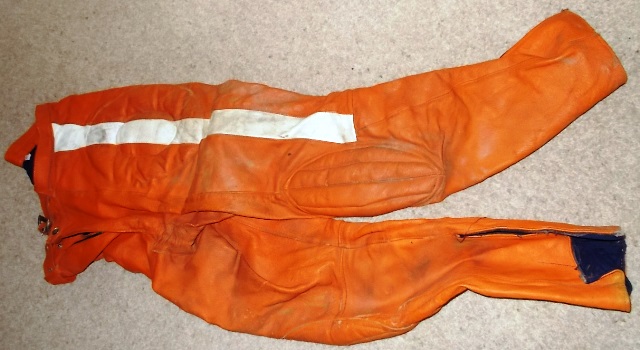 For Sale
YZ490 - 1984,
Brought in from the U.S this year.
Very Original bike, lightly restored.
Period ANSWER exhaust system.
£2,600 Ono
Contact Stevie: 02892 699770.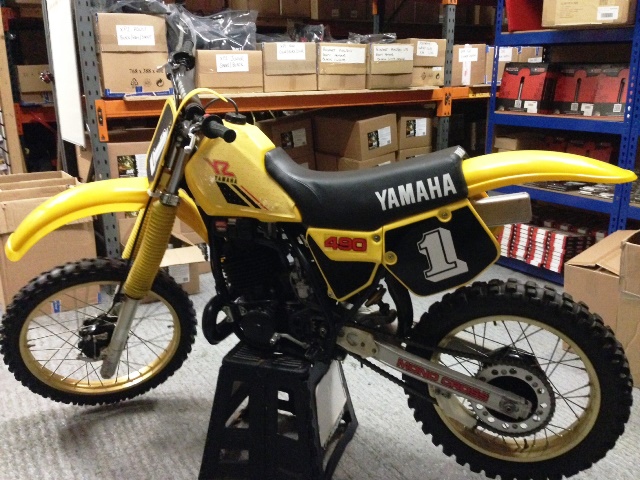 WANTED

REAR BRAKE CAM LEVER TO SUIT YZ490

(Has to be 490 because its longer)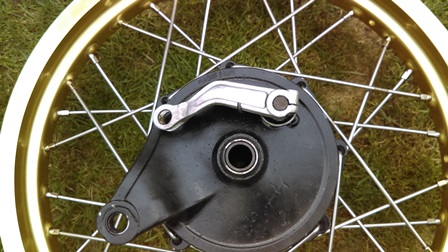 email: mosseydrennan@hotmail.com

FOR SALE
1986 YAMAHA YZ490
Nice clean original bike, easily started and runs great.
New wesco piston fitted not long ago and suspension recently serviced.
Decompression valve fitted.
Comes with both drum and disc front wheels.
Bike needs nothing and is ready to race.
£2700 ovno.
Tel 07754402223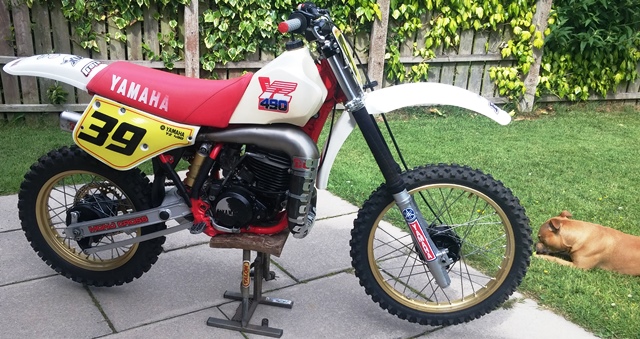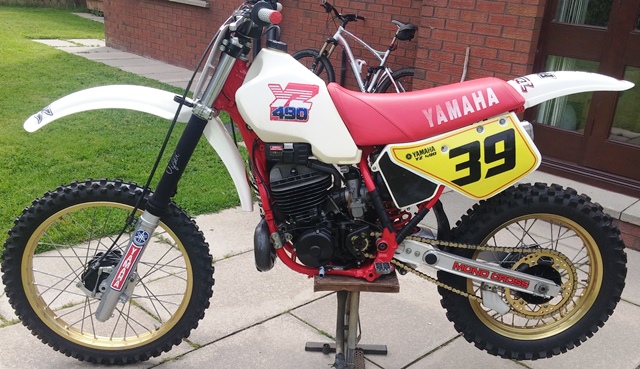 den.
£1800 ono, no texts or swaps.
Contact: Patrick on 07807242841 NO CALLS AFTER 10pm PLEASE!
FOR SALE
1983 Husqvarna cr250

Well maintained and too many new parts to list.
1995.00 ono
tel Graeme on 07852422191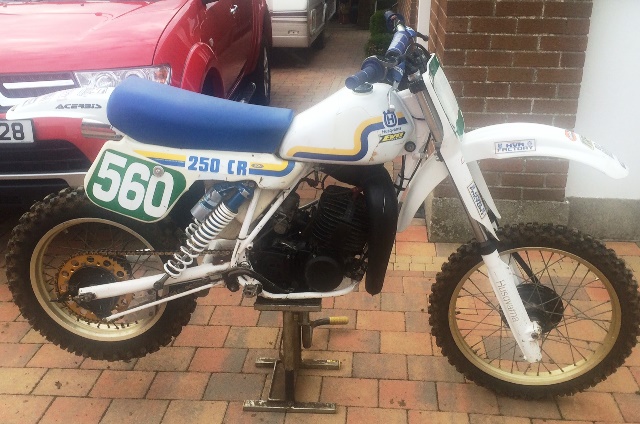 1983 Husqvarna cr 500

Too many new parts and upgrades to list...
lots of spares inc ignition, forks, plastics etc... Immaculate.
£2900.00 ono
tel Graeme on 07852422191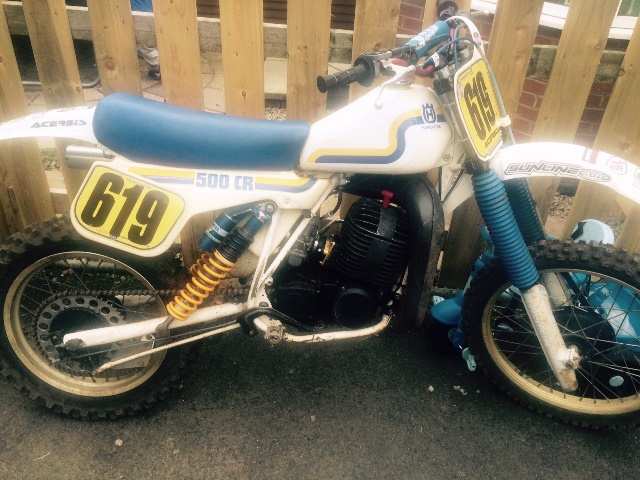 FOR SALE
Montesa 250 engine rickman metisse classic mx bike ,
good condition completely rebuilt and running well, 

contact Sam 07973794645